🏠 Digitizing the Mortgage Process: An Interview with Scott Falbo
I interviewed Scott Falbo, Co-founder and CTO of LenderLogix (11 min read)
Homescreens is a publication about how we interact with our most intimate possession, our phones. Each week I interview founders and creators across industries and we reflect on the apps they use, how they're organized, and their philosophy on notifications and mindfulness.
---
No, you don't have to open your calendar — it's not Friday. I'm publishing this issue, which should have hit your inboxes last Friday, late for the first time since starting this newsletter. Apologies, I blame life. With that said, I plan on staying-the-course with this incredible line-up of guests, so this week you'll see two interviews — my new friend Scott Falbo in today's issue and a new guest in your regularly scheduled Friday morning issue. From then on, it'll be business as usual. Enough house cleaning, let's meet Scott! What follows is our interview, edited for length and clarity.
Jason: Scott, you're the co-founder and Chief Technology Officer of LenderLogix, and previously started your own company, Front9 Technologies, developing early iOS apps. Give us a background of yourself and your entrepreneurial journey.
Scott: Sure, yeah. So I grew up in western New York and I went to school for computer science for undergrad. I had a couple of jobs in healthcare and defense contracting, then went back to school for the professional MBA program at UB and I took an entrepreneurial technology course, and it kind of ignited my entrepreneurship desires.
The iPhone SDK was coming around at that time so I started off doing iPhone and iPad app development, consulting, and then moved into doing some of my own products, mostly in the legal technology space. My wife's an attorney, and I've got some friends in that circle, so I understood some of the challenges they were having which coincided right when the iPad came out, and I made the now-defunct app called iJuror, that was used for the jury selection process.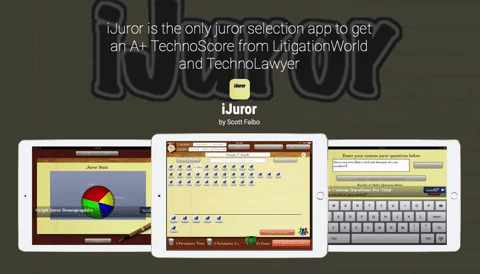 Can you tell me about LenderLogix and what problems you're solving?
We're a technology platform for mortgage lenders. So we're a B2B SaaS platform, and our main product is something called QuickQual. So it's a white-label technology solution we give to mortgage lenders. One of the bigger lenders, locally, was our first customer and we built out from there all across the country now. The mortgage lender is our customer, and if you were a person buying a house, they will give you that technology. If you're using a real estate agent, the real estate agent also has that technology so they're able to be really efficient in a multiple offer scenario. It's a differentiator type of technology. We really go deep with our customers and so far, people love it!
That's one app [QuickQual] that I was going to ask you about. Do banks use their own branding, and what does it look like to the customer?
We fully customize it so it has the lenders branding, and right down to when you get the pre-qualification letter with whatever lender you're working with and their logo and the signature of the loan officer they might be working with. We take care of all that. We straddle the line between the technology-enabled loan officer because as a home buyer, you're making one of the biggest purchases of your life and being a technologist by nature, you want to automate everything, but it's such a personal process that I think a lot of people, myself included, want somebody to speak to when I'm buying a house. So, we try to augment our customers with technology — we don't try to remove people with technology.
My wife's a real estate attorney, and we were both at home when COVID hit and just seeing how paper-based the processes for buying a house, and how the industry adapted and figured out how to do things virtually, it was kind of neat. People thought differently about things they've done in the past and found ways to hopefully have some lasting change that makes the process easier. But, nothing beats going to the table downtown and signing all that paperwork, then you walk out and you've got the keys — it's a cool experience.
Indeed. Very cool. The first thing I noticed looking at your phone is that you're on the iOS 14 beta — I see that you've got a photo of the family there. How do you like it so far? [This interview was recorded before the iOS 14 GM release]
So far, so good, I like it. I feel like some of these updates are incremental, but I really like that photo tile. Whimsically throughout the day, different photos will show up and you see different memories. We're looking at our phones so much every day, all day, and sometimes you just take a little step back and say — Okay, this is what we do it for — our families, our lives.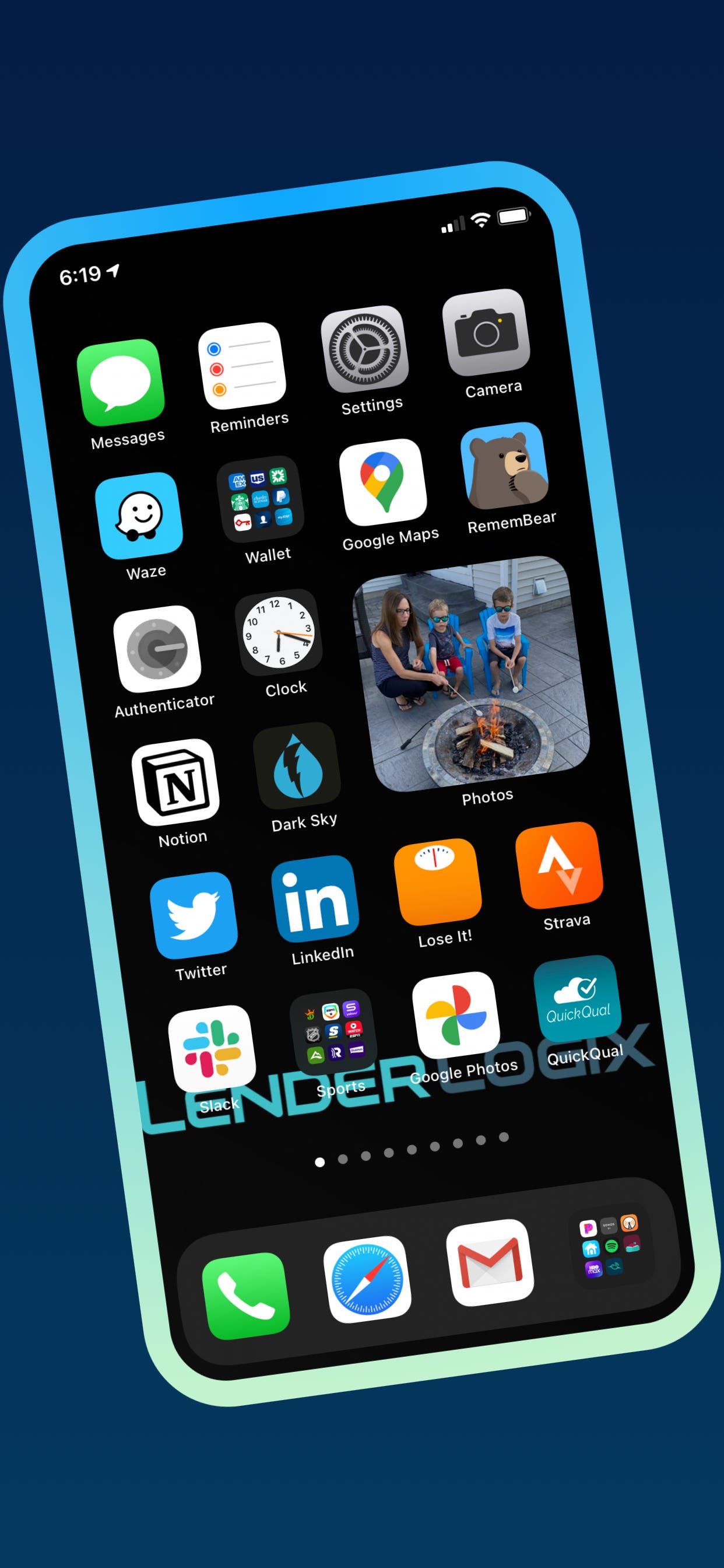 An app that I wanted to talk about that I see you're using is RememBear. I haven't used it myself, but I know it's a password management app. What was your decision to use this over LastPass or 1Password?
I just love the user experience! I've used TunnelBear in the past, and it's just really neat; it's got this kind of cartoonish bear and as you're entering a password the bear turns from a cuddly little bear to an angry bear as the password gets harder. It's just those little details that are paid attention to that really resonated with me. I forget how I even stumbled upon it, maybe it was just featured in the App Store one day.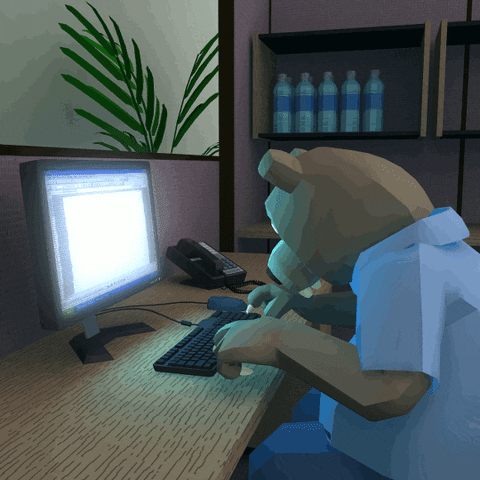 I've gained a greater appreciation for those little moments of delight in software, or just general life experiences where you can tell somebody really thinks about the people using the thing they're putting into the world. I love seeing little flourishes of fun even in mundane apps. That's sort of my natural personality — very linear thinking, and then seeing other people who think about things in a more creative way, and I've tried to do more of that myself. It's cool to see how different minds think or the different ways to solve the same problems.
Absolutely. I feel Notion embodies everything that you just mentioned. At its core, it's some linked databases and notes, but very minimal and you have the option to throw a nice cover and emoji on it.
My co-founder, the CEO of LenderLogix, was talking about it [Notion]. And, you know, how many more note-taking apps could I have, right? Then I downloaded it, and it was great. We just started using it for a content calendar for marketing and blog posts — trying to get more into a cadence for marketing activities and growing is going to become more important. This keeps us aligned and sharing between internal and external people.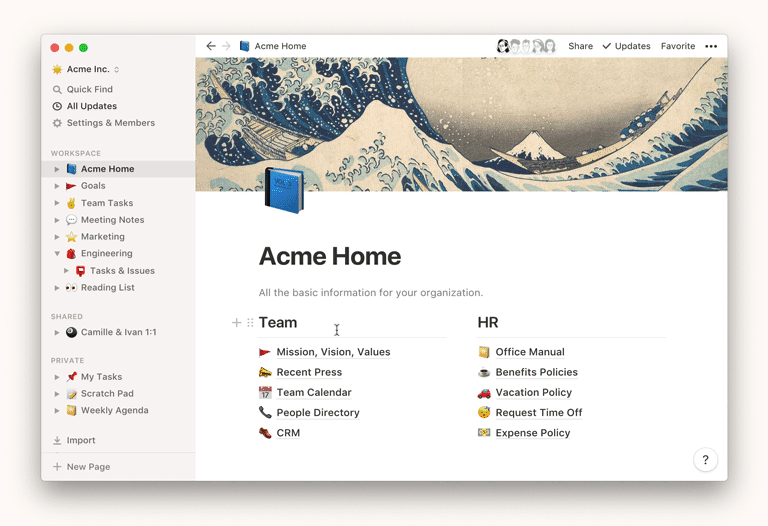 So you're over the technology-side as CTO as well as helping out with marketing?
We're still a small team, we're nine people, so we wear a couple of different hats. Being one of the co-founders, I still love every aspect of our business and focus on the technology, but you know — it's still our baby, so to speak.
I see you're using Strava, are you a runner, or are you into biking, swimming?
I got into biking and running recently with the lockdown. We live by a bike path so there's no excuse not to, so I'm getting up and running and doing a little bit of biking here and there. I need to measure things to stick with things, and some aspect of putting it out there in the world when there are other people that could see what you're doing is some public accountability. Strava I feel like is just a well thought out app, and I churned through a lot of those different tracking apps in the past, and I appreciate it.
I feel like I've done a lot of different little apps here and there in my lifetime, but about five, six years ago, a former coworker and I worked on an app called Run the World. The idea was, maybe you and I would have a challenge against each other say, first one to run to New York City wins, it was really cool. We were using a platform as a service called Parse, and I think they were acquired by Facebook and sunset. It was our nights and weekends thing, and we didn't focus fully on it so we kind of let it go. Cool learning experience from those little side projects.
On the bottom right in your dock, in what looks like a media and entertainment folder, I see you have Overcast — I don't see that app very often. What are you listening to?
I'm a big fan of a lot of the Gimlet stuff. StartUp was coming out when I was kind of figuring out — do I want to leave my corporate job? The first season I thought really did a good job of capturing that anxiety and all the different things that you're trying to think of as you're going through that. Reply All which is kind of a wacky technology/ pop culture — I don't even know how to describe it — it's hard to put it in a box. It's always entertaining. It's always wide-ranging topics and they all go back to the internet.
The one feature of Overcast which I feel like maybe isn't that wildly known is when you favorite episodes, if you've linked up your Twitter account then you can see other people that have favorited it as suggested — I don't know if it's still on there.
My favorite feature is smart speed, I like how it will intelligently adjust to make it more pleasing to listen to. And it's crazy that Overcast is one guy. It's always getting updates and it looks great, works great, just super surprising.
I like following him [@marcoarment] on Twitter too. He's passionate about what he does and makes a living at it, and strives to be the best.
Tell me about your sports folder, I see some Fantasy Football, but also a few apps I don't recognize.
I have Radio.com for WGR 550, Draft Kings, and ESPN Fantasy is where it's at. Some kind of statistical analysis of fantasy football data. In the past, I wrote some Python programs to do some work with data and way back in the day I had a fantasy football lineup, kind of a social vote on who the right players would be to play. And DraftKings is such a fascinating company to me.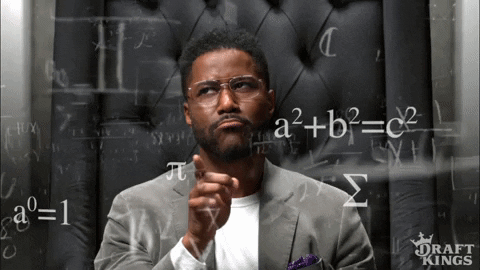 I saw you have the Charles Schwab app, did you get in when DraftKings went public earlier?
No, no, I got the Schwab app when I left my prior job and had to roll my 401k into something. Way back in high school I bought WWE stock when the XFL Football League was coming out. I got killed on that eventually, so I left my day trading aspirations behind and probably for the better [laughs].
But in our industry, Rocket Mortgage just went public recently. It's a super exciting company, and I think it's a technology company that just happens to sell mortgages. One of my co-founders, Patrick, put down a nice blog post on their S-1 and it's just amazing to go through — all their money is in technology and marketing and they just happen to have lean operations behind the scenes to get through the mortgage process. Once you do a loan with them, the amount of value they're able to extract from you is pretty fascinating. I think other mortgage companies are going to have to do similar things to keep up, and that's sort of where we play — we try to help others augment with technology. There are so many different companies in the world and so many different ways that they do what they do, and just reading through some of those documents, it's all right there in front of you —you just have to know where to find it and read it, and really understand what they're doing.
To be honest, I didn't know they were an independent company, I always thought Rocket Mortgage was part of a larger conglomerate. Good for them.
I see a few other pages of apps, what can find on them?
We're going to find more of the games, and more of the education apps now that school is starting. There's Mario Kart.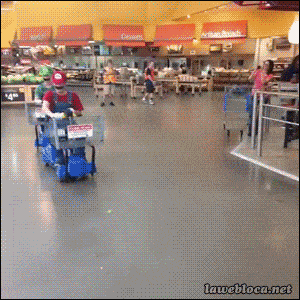 Nice!
I've got my two sons, one's seven and one's three. The older one is kind of into some of the games that I played when I was a kid — So mixed in between the educational things we'll play some video games together. I've got the classic Super Nintendo with the old games on it, and he likes to play NHL '94 which is cool.
That's awesome and something I'm looking forward to doing with my son!
How do you handle notifications? You're probably the first home screen I've featured that doesn't have any notification badges
I'm not a purist one way or the other, I definitely get notifications but, I've taken an active effort to turn off notifications on social media apps, for the most part, I guess, Twitter just because it's like a passive consumption and LinkedIn for work. Everything else, they're off my phone or off the homepage. I've really tried to dial that back but email, Slack, and text message are probably the only ones that I keep notifications on.
I find myself so many times just looking at the phone and it's like — you never want to miss an important work thing or miss something else, but sometimes I just leave it in the other room, which I found has actually worked pretty well. If I physically leave it in a different room, I will forget about it. It's a struggle — I struggle with staying off digital devices.
Same. Scott, thanks for joining me this has been fun. Enjoy the rest of your day!
You too!
---
Endnote
Thanks for reading my interview with Scott. Check out his company, LenderLogix, and learn about how they are strengthening mortgage lender and borrower relationships with technology, and find him on Twitter at @scott_falbo.
📱 App, Product, & Media Recap