🌱Nurturing a Startup Community: An Interview with Lena Levine
I interviewed Lena Levine, Founder, and CEO of the design agency Forcoda about what's on her phone (10 min read)
Homescreens is a weekly publication about how we interact with our most intimate possession, our phones. Each week I interview interesting people across industries, and we reflect on the apps they use, how they're organized, and their philosophy on notifications and mindfulness.
---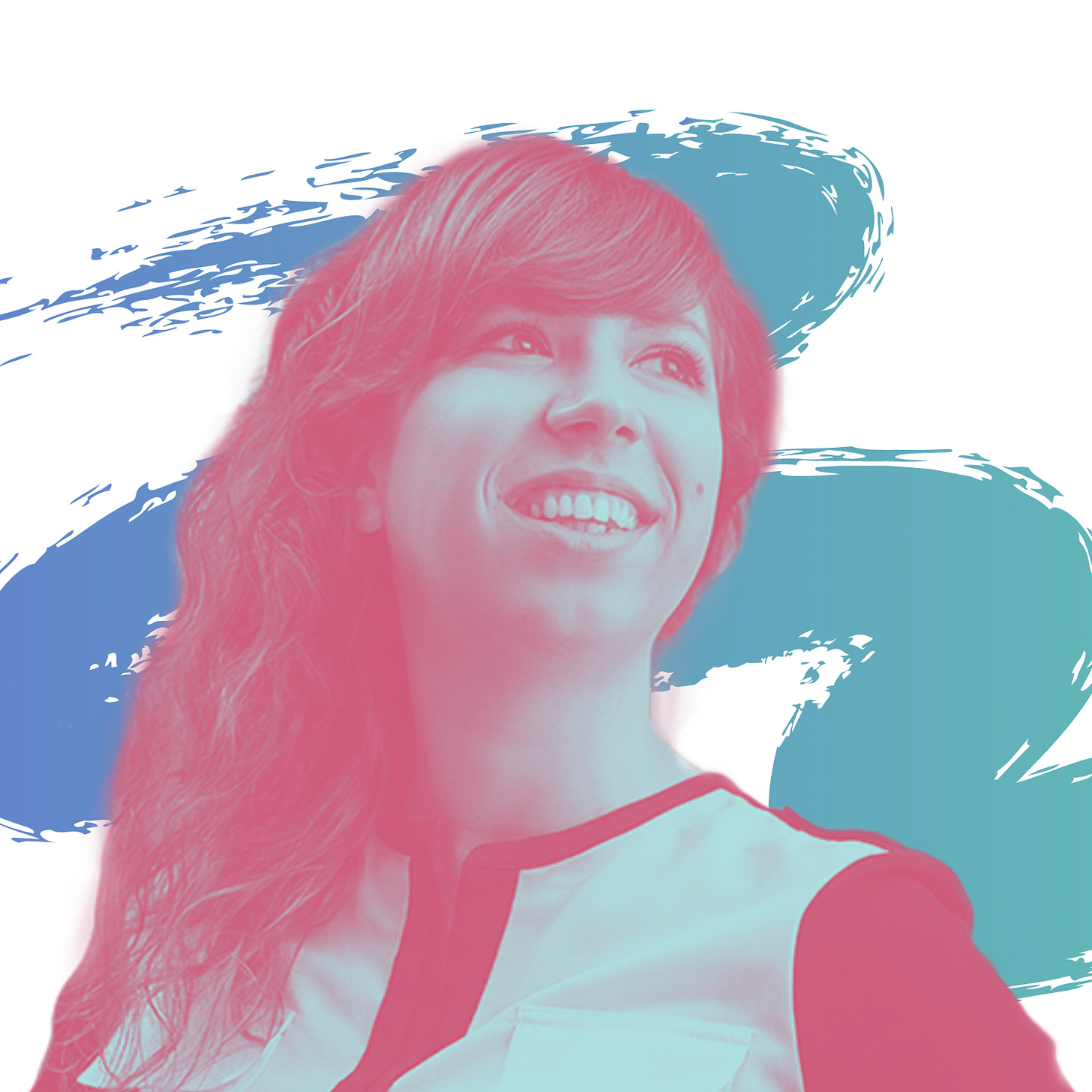 For over ten years, Lena Levine has been helping businesses build and design scalable digital products. Her design agency, Forcoda, has grown a team that has produced an impressive portfolio of websites and digital product launches — web, mobile applications, augmented and virtual reality, and now voice tech applications. From working with established businesses to advising non-technical founders in a startup, Forcoda's proven design and development process always generates high-quality results.
Lena has been living the American dream; she moved here from Russia in 2009 after getting her degree in computer science. She ended up getting another degree, this time in digital media, which led to her working for a small web development studio, then Yahoo, before realizing the corporate environment was not for her. Lena then spent time freelancing, and through referrals and word-of-mouth, she would later start her own company.
What follows is our interview, edited for length and clarity.
---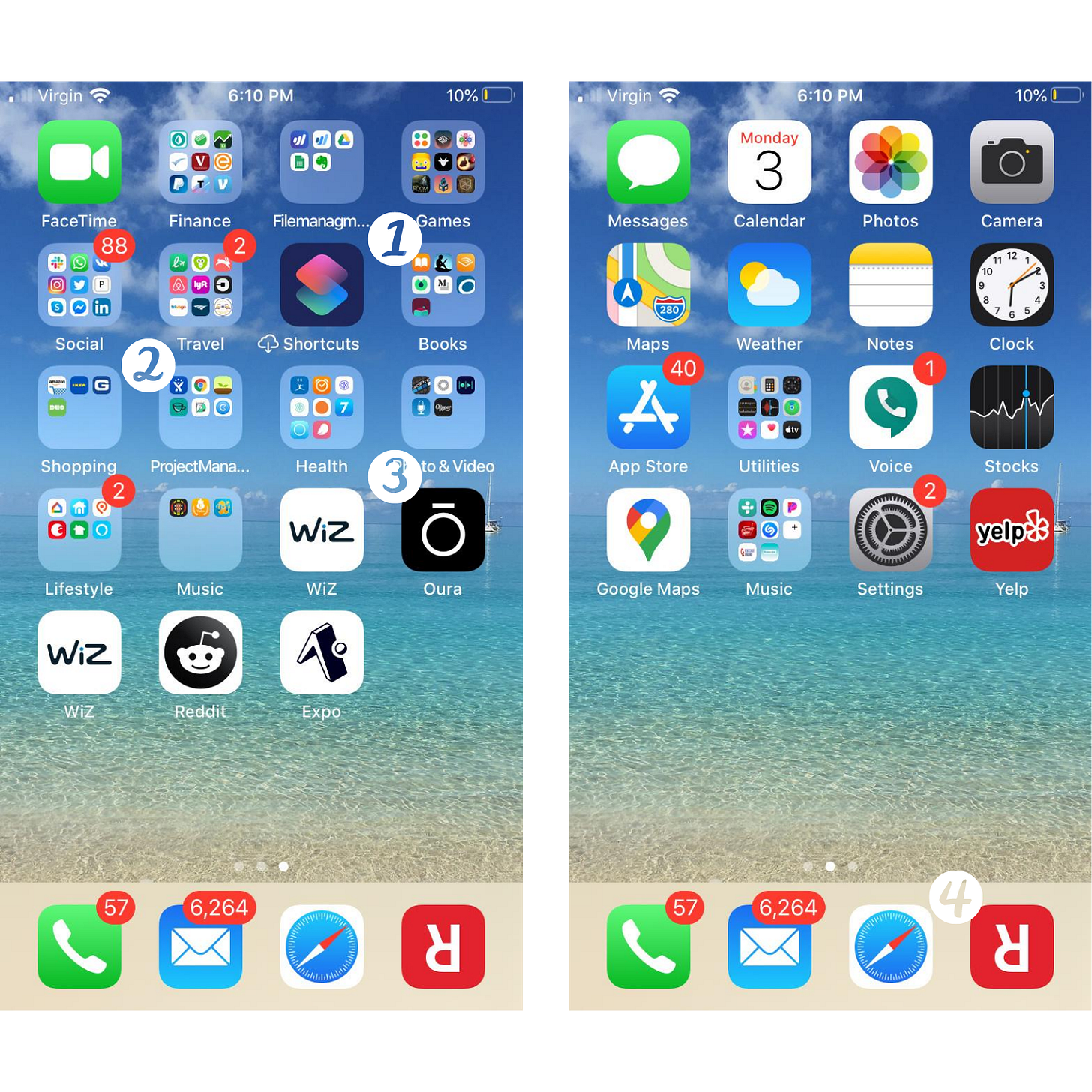 Libby, by OverDrive: "Oh! Those are actually library apps. I got really hooked on getting audiobooks from the library. It's super convenient, I love it."

Coffitivity: "That coffee cup app is Coffitivity, this cool app that gives you ambient noise while you're working, like a coffee shop."

Oura: "I recently bought the Oura Ring, which tracks your sleep, your activity throughout the day, and gives you your readiness for the day score."

Rebtel: "My family's still in Russia, so this is an app called Rebtel that I use for international calls to my family. If I can't use Skype, I use that."

---
Lena, thanks again for joining. Tell me about what's going on with you and Forcoda?
So over the years, the company and our services evolved — now we're a boutique UX/UI design, web, and mobile app development studio. We work with a variety of clients from different industries: from startups, established businesses, Fortune 500 companies, agencies — and in different industries like FinTech, Higher Ed, EdTech, different B2Cs like skincare, and fashion products. We've been leaning towards more innovative technologies and we've been tinkering with Alexa skills, Google Home skills, and augmented reality, so all the fun stuff!
Wow, that's incredible — all the buzzwords! I'd love to hear about your involvement in the startup community— how you are helping other businesses, co-founding Inclusive Tech, and putting your info on
Open Office Time
for people to snag free time with you.
When I moved to the US I didn't know anybody. I moved here with a group of friends that ended up going back to Russia, so I was on my own. I was building new relationships and expanding my network, and over the years the Buffalo tech community really became my second family. I've met a lot of amazing people here that have energized me to give back to the community. I want to give back now to support the next generation of entrepreneurs and women in technology, and people that might not have the resources.
Back in the day, there were maybe a few meetup groups, there wasn't the number of resources that we have now. Even then I felt it was important to build a community and bring people together to elevate each other. So I started getting involved with women in the tech community; I brought the Girl Develop It chapter to Buffalo, then we evolved into Inclusive Tech Buffalo. Lately, I've been learning about the investment community with the local investment firms, and even across the United States for the same reason — I'm always on the lookout for how I can connect people with organizations. Organizations with people create win-win relationships and build value for people in our community.
After meeting hundreds of startup founders I noticed the same challenge, especially with non-technical founders — they struggle with not knowing who to trust, and how to identify reliable technology design partners. They get burned by spending thousands of dollars just to hire their own team and rebuild a couple of times. I want to serve the community and help founders avoid those expensive mistakes.
That's incredibly important in a fledgling community. Very cool Lena. Now, let's jump into your phone.
I realized I may be using my home screen differently than other people — I actually have all my most popular apps that I use on the second screen. The reason I do that is because I don't want to be distracted when I open my phone. This way I have to make an extra movement to get to my social media and stuff. I don't want to be distracted while I'm working.
You're the first person I've interviewed that does that, it's very interesting. Give me an idea of how you use your phone throughout the day. Work
and
play? I noticed you have a folder for project management apps and you have a folder for games.
I haven't opened the games folder in a while [laughs]. I use my phone for pretty much everything, my whole life is on my phone, right? Between my phone and my computer, that's my ecosystem, and I'm married to Apple products—love them.
I spend a good amount of time in business project management apps. We use Jira, so since we're a tech company we're married to the Atlassian suite. That coffee cup app is Coffitivity, this cool app that gives you ambient noise while you're working, like a coffee shop. At the beginning of quarantine, I was using this a lot to have the sense that there were people around me, especially when you don't want to be distracted by music. One of the co-founders of Coffitivity is one of the founders of a 43North startup that won a couple of years ago— Ace! — He's the co-founder and creative director, so shout out!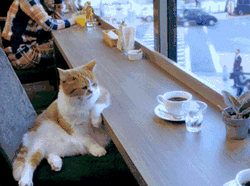 I see the Oura app, how do you like the ring?
I recently bought the Oura Ring, which tracks your sleep, your activity throughout the day, and gives you your readiness for the day score. I recently went back to my CrossFit gym, so after a workout, the next day all my metrics plummet because my body is restoring. One of my quarantine projects has been productivity hacking — what else can I do to maximize my focus and productivity.
I recognize a few more apps in your health folder: Headspace, My Fitness Pal, and Sleep Cycle. Does the Oura Ring pair with Sleep Cycle or are you using that separately?
I have this whole system in place: I set up the remote-controlled lights in my bedroom, that's why I have that Wiz app, which works with Google Home so I can voice control it. They match your circadian rhythm, so during the day they adjust the brightness and warmth of the light; the closer to the end of the night the warmer. Also, I have this clock by my bed that imitates the sunlight, and the Sleep Cycle app gently wakes me up as the volume starts to increase and the wake-up time approaches. So in the morning I have Sleep Cycle slowly wake me up to sounds for 10 minutes, the clock starts slowly lighting ups, and then when I wake up I turn on the lights and have my coffee.
That sounds like the perfect way to wake up. There's an app on your screen I don't recognize — what's the red app with the upside-down "R"?
My family's still in Russia, so this is an app called Rebtel that I use for international calls to my family. If I can't use Skype, I use that.
You have quite a few reading apps in your Reading folder: Apple Books, Audible, Blinkist, and Medium. What are those other two you have?
Oh! Those are actually library apps. I got really hooked on getting audiobooks from the library. It's super convenient, I love it. I don't have to go to the library and it's all on my phone. Also, fun fact: if you are a New York State resident, you can apply over email for the New York City Public Library, and they will mail you your card. You get access to so many different books. If somebody recommends something I want to read, before I go buy it on Amazon I check the library app.
That's pretty cool, I'll have to check that out. That's the reason I signed up for Blinkist, to try out books before I buy them. What do you like to read about?
If we're talking about during the pandemic, I've read different books on minimalism and Zen, not like Zen Buddhism, but like the Japanese have Ikigai— being able to stay in flow and focused on one thing at a time. I like simplifying and getting rid of everything that's unnecessary around my house and my business life — focusing on one main goal and putting everything else that's wasting time on hold. I always read a lot of business books, design books, books on optimizing your taxes and different streams of income I'm very interested in.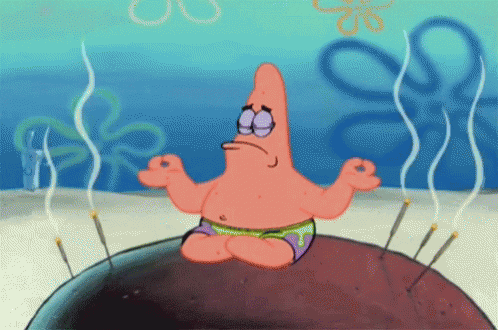 I'm right there with you on many of the same topics. You mentioned investing before, and I noticed the Apple Stocks and TD Ameritrade apps. Were you one of the people, myself included, that really got into trading in March?
I was already investing before then, but I've been keeping an eye on the market. I definitely took advantage of some of the stocks that went on discount in March. Hopefully, you got in on Tesla!
Unfortunately not, although I did pick up Apple when it was around $280. So, are you a big social media user on your phone?
Not really, I use it for business purposes mostly and staying in touch with my friends in Russia. If I post something, it's really big, memorable things. I'm also just cautious of oversharing about my myself, you have to be aware that there' always eyes on you, so I'm cautious about what I'm sharing online.
I noticed something interesting, you have two "music" folders. One looks full of music apps like Pandora, the other looks like apps for playing instruments?
Yeah, I picked up the ukulele a couple of years ago so those are ukulele tabs and tuner. It's my stress relief; when you get tired or just want a little break it's nice to get in the zone. You get to switch from business thinking to more creative outlets.
I have to ask you about the 6,264 emails. I'm glad I reached out to you on LinkedIn for this interview instead of sending you an email.
I've been joking that this is the one game where I'm trying to hit the high score of unread emails. Besides my business email, I have a couple of other email accounts that just accumulate junk email. I gave up cleaning that up, no inbox zero for me.
The last app that I do not recognize on your home screen is Expo, what's that?
That's for mobile app testing. For example, if you are building a hybrid mobile app, you can create a file and push it to Android and iPhone devices through a link and it acts as a wrapper to test an app on your phone.
Lena, thanks for joining — I appreciated your time!
Thank you! Appreciate your reaching out!
---
Endnote
Thanks for reading my interview with Lena. Find her on LinkedIn here, and learn more about her company Forcoda here.
📱 App and Media Recap